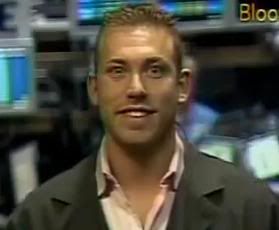 Aeropostale Popping $.74, 7%, on Analysts Upgrade
by
Andrew Keene
| This entry was posted on Tuesday, October 11th, 2011 and filed under
Stock Market
Comments Off
Price change: Aeropostale, is popping more than $.74 to $12.85 (7%) on a Jeffries' analyst upgrade.
Thesis: ARO is trading at levels it has not seen since August 17, 2011 and looks like a breakout if it closes above $13.
Related: CLICK HERE FOR FREE GOOGLE EMAIL ALERTS WHEN WE POST A NEW ARTICLE
Bottom line: With a strong Retail Sales number last week, ARO has been rallying along with the market. Factor in the recent sell-off in Oil from $100 to $80, this makes Aeropostale look very attractive. The Jeffries' analyst said it has positive business improvement and put a $20 price target on the stock. The stock has to push up above the 100 Day Moving Average at $14.55 and with earnings not until November 30, 2011 I do not think ARO has enough strength to get there. Keep on eye on this stock with Retail Sales numbers on this Friday.

Similar Posts:
Tags: Aeropostale, Andrew Keene, Inc. (ARO)