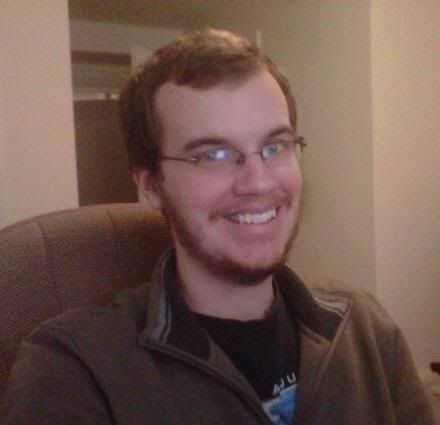 Canady: Is There More Trouble Ahead For Oracle?
by
Ryan Canady
| This entry was posted on Thursday, December 22nd, 2011 and filed under
Stock Market
Comments Off
Oracle, the $130 billion dollar software giant had a dismal miss when it reported earnings on Wednesday. This was the first earnings miss that the company has reported in over a decade, and the stock took a beating for it. By the closing bell ORCL was down an astounding 11.66%. This left investors wondering if there was another shoe to drop.
Good News From Management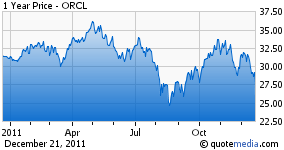 While many may be looking to get out of the company after this disappointing quarter, there are plenty of reasons to be optimistic about the future. Some would even say that the stock is on sale at these prices and should be snapped up. One reason for this optimism is the positive outlook that management gave for the next quarter. They noted that certain key sales were not closed this quarter and that may have had some impact on the lower than expected earnings. When these sales close next quarter, they could end up boosting the earnings for that quarter. That means that the company very well could beat earnings next quarter. The management also increased its outlook for that next quarter which should boost investor confidence.
How The Currencies Played A Role
Oracle is a large international company. They have to deal with the currencies of plenty of different countries and regions. As such, the conversion rate of those currrencies can differ from one quarter to the next wildly. Having some loss of value in currencies attributed to at least some of the miss in earnings.
[Related: CLICK HERE FOR A FREE GOOGLE NEWSLETTER WHEN WE POST A NEW ARTICLE]
Overly Concerned Sellers
Time and time again sellers have played the sell now and ask questions later game with their stocks. Whenever a company produces the slightest bit of disappointing news, the investors have sold off the stock without thinking about it. They do not want to be the ones left holding the bag, and that fear is understandable. However, those who jump in at these prices are often the ones able to make the most on their money. Oracle is a company that has not produced an earnings miss in 10 plus years. It is no wonder that some investors have been scared into selling their shares on the news right away. That being said, this may be the time to be adding to a position rather than subtracting from it. Even those already holding shares can benefit by purchasing more in order to average down on their investment. Oracle likely has a much brighter future ahead.
Disclosure: I have no positions in any stocks mentioned, and no plans to initiate any positions within the next 72 hours.
Similar Posts:
Tags: Oracle (ORCL), Ryan Canady