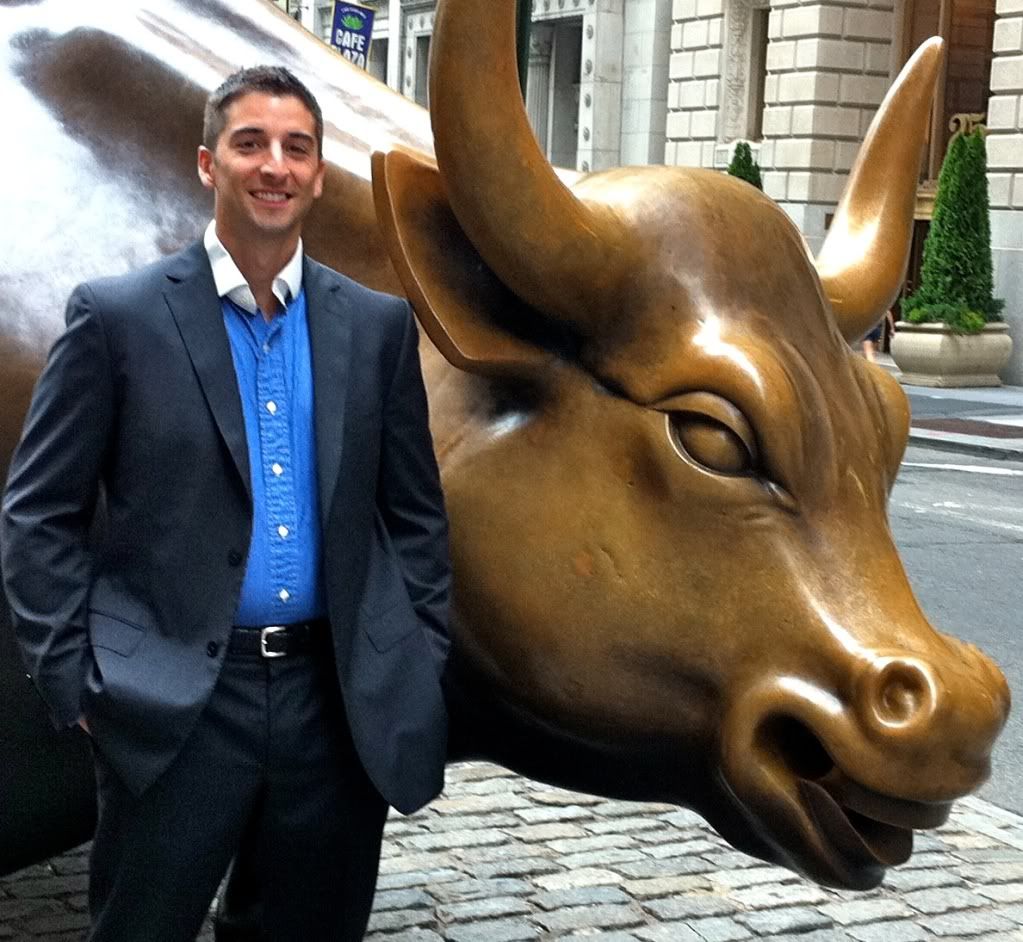 Napodano: Depomed Plans Serada NDA
by
Jason Napodano
| This entry was posted on Tuesday, April 24th, 2012 and filed under
Stock Market
Comments Off
On April 17, 2012, Depomed (DEPO) announced it had completed a Type B "pre-NDA" meeting with the U.S. FDA regarding the results of the three phase 3 clinical trials for Serada (extended-release gabapentin tablets). Following the meeting, management believes the data from the BREEZE-1, -2, and -3 trials "warrants submission of an NDA for the FDA's review and consideration" for the treatment of menopausal hot flashes.
In preparation for the meeting, management submitted to the FDA a detailed briefing package that includes various types of analysis on the BREEZE data, including parametric and non-parametric analysis, a responder analysis, and a meta-analysis that included the combined data from all three programs together. Included in the analysis was persistent efficacy data at week 24 from both BREEZE-1 and BREEZE-3. We remind investors that top-line data from BREEZE-3 was reported last October 2011.
Below we highlight the top-line data from all three programs for the 1800mg dose – at least what has been disclosed by management to date:
Management has submitted an abstract to the North American Menopause Society (
NAMS
) annual meeting to take place this October 2012. We expect the full data from BREEZE-3 will be presented at that time. We note that data from
BREEZE-1
and
BREEZE-2
was previously presented at the NAMS meeting in October 2010.
…Long Shot At Approval…
Looking at the data above, even using a p-value of less than 0.05, in three phase 3 trials we see that Serada hit 10 of the required 12 primary endpoints, including all endpoints for both frequency and severity at week 4, but missed the frequency endpoint at week 12 in two of the three trials and failed to demonstrate signs of persistent efficacy at week 24 in either BREEZE-1 or BREEZE-3. We have admittedly not seen management's analysis of the data. And on yesterday's conference call, management noted that the FDA suggested that Depomed file the application so they can, "run their own analyses to decide whether this is an approvable package or not."
At this point, we think approval is a long-shot; but we do not profess to know how the FDA will rule on data we haven't seen using an analysis we haven't been told about. Nevertheless, Depomed will spend approximately $5 million this year getting the NDA filing ready. This includes the filing fee (~$1.5M), a milestone to license partner PharmaNova (~$1M), external consulting expenses, manufacturing test batches, and other launch preparations.
…What We Expect…
We expect that Depomed will file the NDA on Serada in the fourth quarter 2012, sometime after the BREEZE-3 data has been presented at the NAMS meeting in October 2012. At that time, we should have a better sense of the entire NDA package on Serada. We have increased our R&D expense for 2012 by $5 million, and now model R&D for the full year to be $17.8 million. We have updated our cash forecast, and now model that Depomed will exit 2012 with approximately $95 million on the books.
We expect that the U.S. FDA will hold an Advisory Committee meeting on Serada. If the NDA is filed in November 2012, the PDUFA would be scheduled for September 2013. That would potentially put an advisory panel meeting on the drug sometime over the summer of 2013.
NAMS recently put out updated guidance on the use of hormone therapy (HT) in women suffering from hot flashes. The position statement notes that a combination of estrogen plus progestin therapy (EPT) remains the most effective treatment available for menopausal symptoms, including hot flashes and night sweats that can interrupt sleep and impair quality of life. NAMS believes that the majority of women can take EPT safely, for periods up to three to five years, with little risk of heart attack, stroke, blood clots, or breast cancer. For women with pre-existing risk, an alternative therapy may be more desirable.
We expect that these updated guidelines from NAMS will have a negative impact on the overall market potential for Serada, if approved. We see Serada relegated to a second-line therapy for women where HT is either not effective or not desirable. We see the peak sales opportunity for Serada in the U.S. at roughly $100 million.
We expect that Depomed would like to be involved in the promotion of Serada to high-prescribing OB/GYN's in the U.S. Management noted that there are about 18,000 of these high-prescribing OBGs. We suspect that effective promotion can be accomplished by a small field force of 40 to 60 representatives. The opportunity to partner Serada for promotion to the primary care network presents upside to the story. We expect that Depomed will look to partner for this expansion following a focused commercialization effort in 2014.
Our model includes $0 revenues from Serada in the future, and we expect that it will stay that way until the FDA makes a decision. At $100 million in peak sales, we see Serada worth approximately +$2 per share to our current modeled valuation ($9 price target).
Gralise Remains On Track
Gralise total prescriptions remain on track, and in-line with our model.
We model sales in the first quarter 2012 of $2.0 million based on total prescriptions of roughly 17K. Assuming the trend continues in the second quarter 2012, we now see Gralise sales at around $3.0 million in the second quarter and at $16.5 million for the full year 2012. Gralise remains the key value driver for Depomed in our view. Additional information can be found in our full
REPORT
from March 2012.
Similar Posts:
Tags: Biotech, Depomed (DEPO), Fundamentals, Jason Napodano