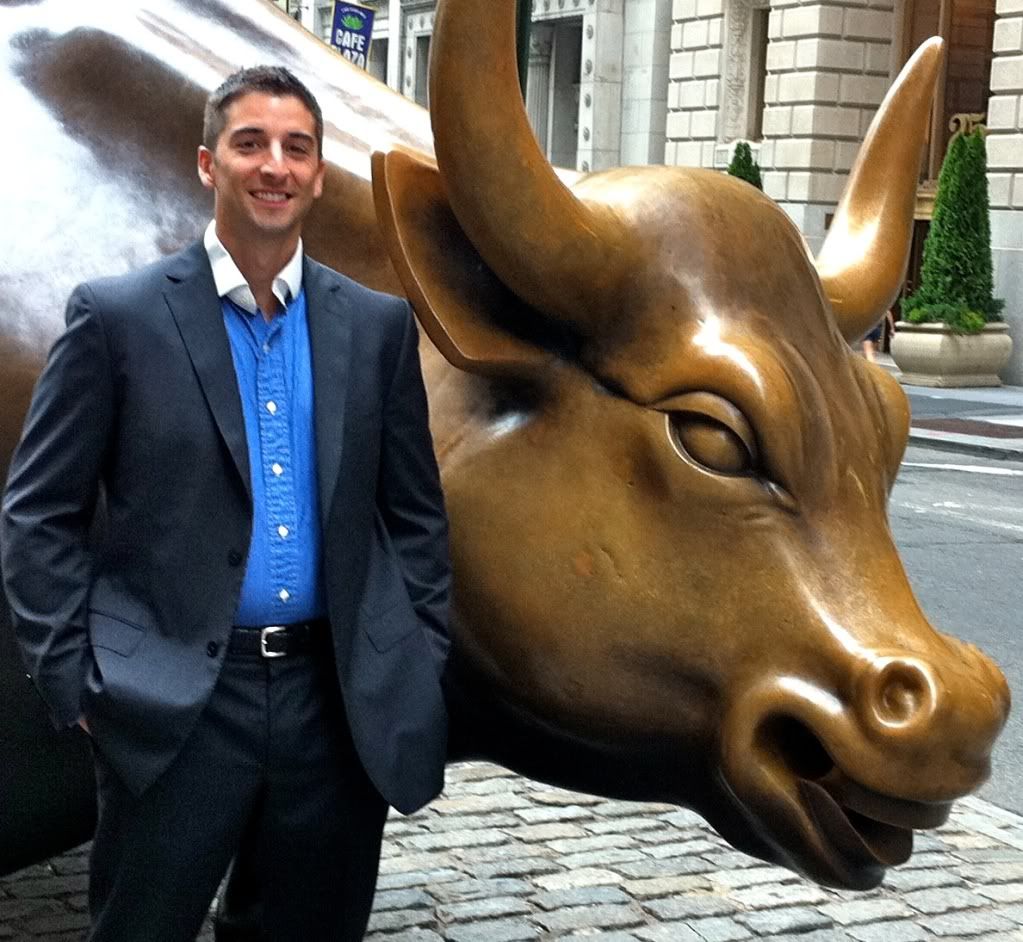 Napodano: Keeping An Eye On Spherix
by
Jason Napodano
| This entry was posted on Tuesday, April 17th, 2012 and filed under
Stock Market
Comments Off
We recommend investors keep an eye on Spherix, Inc. (SPEX). The stock has a history of quick rallies on news, followed by quick sell-offs on subsequent dilutive financings. The company has several catalysts coming up over the next few quarters that could provide meaningful opportunities for investors.
Preclinical Data Shows Intriguing Potential
Over the past six to eight months, Spherix Inc. has been conducting preclinical studies with SPX-106T, the company's combination of proprietary candidate SPX-106 and D-Tagatose, for the treatment of dyslipidemia and metabolic syndrome.
Recent data presentations show the drug achieved statistically significant reductions in triglycerides and cholesterol when administered in combination with D-Tagatose for 9 weeks to genetically engineered (LDLr -/-) mice prone to dyslipidemia. The data show twice-daily oral dosing significantly reduced triglycerides by 43 mg/dl compared with control animals with a mean triglyceride level of 118 mg/dl (p=0.01). The same therapy significantly reduced total cholesterol by 73 mg/dl from a mean level of 378 mg/dl compared with control animals (p=0.01).
In September 2011, Spherix released additional preclinical data on SPX-106T from the above trial. Results show that SPX-106T achieved statistically significant reductions in VLDL and LDL cholesterol over 9 weeks when administrated to genetically engineered mice prone to dyslipidemia. Treatment of animals using a range of low doses of SPX-106T twice-daily significantly reduced VLDL by 35% (from 127 mg/dl to 82 mg/dl) and LDL by 18% (from 141 to 116 mg/dl) (p=0.05).
In October 2011, Spherix presented a poster at the American Association of Pharmaceutical Scientists (AAPS) National Meeting highlighting key findings where SPX-106T significantly reduced serum cholesterol by 30% (-307 mg/dl; p<0.05), prevented body weight gain (p<0.05), and significantly reduced the amount of subcutaneous, retroperitoneal, and epididymal fat (77%, 90%, 85% reductions, respectively, p<0.01). Safety analysis showed that SPX-106T did not affect the weight of other organs such as the heart and spleen.
In March 2012, management presented data showing that SPX-106T arrested development and reduced atherosclerotic plaque area in mice genetically predisposed to cardiovascular disease. Two groups of apolipoprotein E-deficient mice (control and SPX-106T) were each fed a Western diet (high in fat and carbohydrates) for 8 weeks. In the SPX-106T group, the sucrose portion of the dietary carbohydrates was replaced with D-tagatose and SPX-106 was added at 0.1%. Plaque area was quantified at three locations: the sinus of Valsalva on top of the heart, aortic arch, and thoracic aorta. SPX-106T reduced atherosclerotic plaque areas almost 5-fold in all locations (p<0.05 in thoracic aorta, p≤0.01 in aortic arch and sinus of Valsalva).
…Pre-IND Meeting Requested…
Management has now advanced SPX-106 and SPX-106T to the point where they are ready to being human clinical trials. A pre-IND meeting has been requested with the U.S. FDA. We expect this meeting to take place in the next few months, which should put management in position to file the IND in the third quarter 2012. We expect that the first human testing will begin early 2013. This will most likely be a standard phase 1a pharmacokinetic study of a single-ascending dose. A phase 1b multiple-ascending dose study should follow mid-2013.
If all goes well, Spherix should be in position to start the first phase 2 proof-of-concept program with SPX-106 / SPX-106T in the second half of 2013. We expect management to pursue a niche "orphan" indication first, focusing on genetic subtypes of dyslipidemia and high triglycerides. This provides the quickest and most cost-effective route to market for management.
New Strategy For Growth
The company's growth strategy revolves around the internal development of pharmaceuticals products. Management has instituted a four-pronged strategy to drive growth:
1. Utilize existing clinical development capabilities to manage and drive drug candidates through development and ultimately approval. This includes a marriage of the development capabilities at Biospherix and the strong science and analysis background at Spherix Consulting.
2. Identify and explore licensing and partnership opportunities for drug candidates.
3. Acquire medically important drug candidates in early to mid-stage clinical development.
4. Commercialize drug candidates, either alone or in partnership, which can maximize stockholder value. This includes the outright sale of a drug candidate.
To help improve the pipeline turnover and efficiency, Spherix is launching a combination drug discovery platform based on dynamic data-driven simulation analysis, or DDDAS. Management is looking at phase 1 and phase 2 assets to roll up in its platform with the goal of treating complex disease where dual or multi-pharmacology may be appropriate. These include cocktail approaches similar to what has been developed for HIV and HCV, or dual-mechanisms of action such as drugs like Vytorin (ezetimibe and simvastatin) for high cholesterol, Janument (metformin and sitagliptin) for diabetes, and Spherix' own SPX-106T (SPX-106 and D-Tagatose).
The DDDAS program began at the National Science Foundation. DDDAS is now being employed to model complex metabolic disease pathways, testing potential binary therapies in simulations at various combinations, at two points in the pathways, choosing the most effective pair-wise combinations. DDDAS is being used now in animal and human studies planned by Spherix. Management believes that DDDAS yields more accurate analysis and prediction, more precise controls, and more reliable outcomes in drug development. Furthermore, the incorporation of dynamic inputs into an executing simulation helps create application platforms that can more accurately describe real-world complex metabolic diseases.
Recommendation
We are intrigued by the potential for SPX-106T. The company's preclinical data has demonstrated SPX-106 offers a potential new and differentiated approach to treating high triglycerides. The combination approach of SPX-106T works on the metabolic and catabolic pathways for treatment of dyslipidemia. Tagatose blocks the absorption of other carbohydrates in food and SPX-106 works to speed the metabolism of the carbohydrates that get by as well as speed metabolism of stored sugars and fats in the body. As noted above, the data suggests that this dual mechanism can reduce LDL, VLDL, triglycerides, subcutaneous fat, and atherosclerotic plaque which lead to lesions in the aortic and thoracic arch.
…Concerns Keep Us At Neutral…
Despite what looks like pretty intriguing data above, there are several reasons to remain on the side-line for now. Mainly, Spherix has yet to enter clinical testing with SPX-106T. Investors typically do not bid up shares of
biotech
stocks until human proof-of-concept has been proven (phase 2 data). We could be two years from seeing final phase 2 data on SPX-106T.
In the meantime, Spherix will require significant capital to develop SPX-106T through phase 2 studies. This would be a level where management can begin to shop around SPX-106T for a development and commercialization partnership. We estimate the company will require $15 million to bring SPX-106T to a partnership level.
Spherix raised $1.1 million in February 2012 by issuing 1.064 million shares at $1.08 per share. The deal included 0.212 million warrants exercisable at $1.40 per share. The total current (basic) shares outstanding are 4.16 million. We include only the 0.212 million warrants noted above in our model. All other warrants, totaling around 1.1 million, have exercise prices far above the current share price, and thus we see as worthless.
Based on the company's 10K filing, Spherix exited 2011 with $4.9 million. Adding in the $1.1 million above and backing out burn of approximately $1.0 million in the first quarter, and we see the current cash balance at around $5.0 million. The current market capitalization is only $4.0 million. However, we believe management will need to raise funds again in 2012. We expect a deal in the next few months, with a goal of raising around $1-2 million. Given the current stock price of only $0.97 per share, we expect that this will be 20-30% dilutive to current holders, and provide significant downward pressure on the shares.
Management has noted its intention to in-license additional clinical-stage compounds to fill the pipeline void. However, we note this also requires cash. Until the company secures long-term funding and has demonstrated clear human proof-of-concept with SPX-106T, we remain on the side-line. If management can secure long-term, non-dilutive funding, we might change our recommendation, which is currently 'Neutral'. In our view, SPX-106T has demonstrated preclinical data worthy of a market capitalization greater than the current assigned value.
Similar Posts:
Tags: Biotech, Fundamentals, Jason Napodano, Spherix (SPEX)